TechNet
Tuesday, March 21, 2023 (5:00 PM - 7:00 PM) (EDT)
Description
Join for the 1st TechNet of 2023 and meet TCCP's New President & CEO, Alexis Gosik.

Whether you're trying to reach new customers or build partnerships, attending an in-person TCCP TechNet is a great place to make/re-establish these connections. Ticket includes appetizers and 1 drink ticket.

A special thank you to our TechNet Host -Susan Graham Consulting!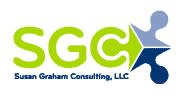 *The Technology Council of Central PA continues to place top priority on safety for all those attending any TCCP in-person events. To help ensure that our attendees and staff remain safe, the Technology Council of Central PA requires that all attendees follow current CDC guidelines. We also ask that anyone who is registered for this event and experiencing any COVID-19 related symptoms notify us at once. TCCP will continue to monitor the COVID-19 situation and may adjust plans for this event in accordance with state, federal and CDC guidelines. By registering for this in-person event, you have agreed to comply with the requirements outlined above.
Media Waiver
By submitting a registration for this event, I hereby grant permission to the Technology Council of Central Pennsylvania (TCCP) and its representatives to take photographs of me. I further grant the right to reproduce, use, exhibit, display, broadcast and distribute. I acknowledge that TCCP owns all rights to the images, and I waive any right to royalties or other compensation arising from or related to the use of the images or materials.
Data Collection
The Technology Council of Central Pennsylvania will be collecting and storing your personal identification information regarding name, mailing address, email address, and telephone number, to contact you with additional information about this event and for future events that may be of interest. This same information may be shared with event sponsors. To forego the use of personal identification information in full or in part as outlined above, please send a request in writing to info@tccp.org. You will be given the option to opt out of communications regarding future relevant offerings.
Duke's Riverside
313 South Front Street



Wormleysburg

,

Tuesday, March 21, 2023 (5:00 PM - 7:00 PM) (EDT)